Fun fact, I am going back to my alma mater Carnegie Mellon this weekend for recruiting and this just got me in the mood to write about some of the tips and tricks I've learned in my four years of business. I am in no means an expert on the topic but I think my resume can vouch for me as I've interned and worked at multiple Fortune 500 companies (Visa, IBM, and Capital One) #humblebrag. This is definitely focused on people studying business so if you are a tech, design, musical arts, etc focus, this will probably not be for you. Although some of my interview tricks might be useful for all fields ;).
The Process Is A Clear Indicator Of Where To Improve
Before I get into my top tricks, I need to get this off my chest. One of the simplest things people don't get is that the process of landing a job or internship is straightforward.
Submit a Resume
Interview
Profit?!?! If not Repeat
The reason I need to bring this up is that so many people blindly try to find internships without evaluating themselves first. So my first advice is to ask yourself, where are you stuck in this funnel.
Are you not getting interview offers? FIX YOUR RESUME.
Are you not landing the final round interviews? FIX YOUR INTERVIEWING SKILLS.
Ofcourse fixing these things are easier said than done, but that's why I'm here trying to give advice. Trust me I've had plenty of shitty resume and plenty of shitty interviews so it's a learning process for everyone.
The Biggest Resume Mistakes
Once again I am not an HR person or any super qualified resume grader. I'm just a guy who managed to get final rounds at various companies and this was the final resume I used when I applied for full time roles October 2016 Resume.
There is no "right" way to perfect a resume but there are plenty of "wrong" ways, which is what I want to cover here.
1. Get rid of not relevant information (unless you have nothing else):
Look, let's be honest here. That summer you spent working at a summer camp or as a cashier at burger king (what I did) means nothing to me when I'm recruiting you for a job in business. Sure it shows you have good work ethic, but if you are at a good school, most likely everyone has a good work ethic. If you are struggling to take these off your resume, this is a big red flag showing you did not do enough in school. Join some clubs and take leadership roles, participate in research, build an app, or try to work with a startup. There are plenty of ways you can start getting involved to have enough things to fill a one page (MAX) resume.
If you are young like a freshman or sophomore, I get it. Leave some of the HS clubs and activities you did but more importantly don't forget freshman internships don't mean anything. Go study abroad, work part time, learn coding or some other skill over the summer. This is literally the last free summer until you retire. Do you want to be at some tiny office getting people coffee where you won't have anything to talk about in an interview, or would you rather see the world and have experiences you can talk about anywhere? Your choice. (Of course don't just waste it playing video games or something. Try to be somewhat productive please!)
2. What was your role in XYZ?
Too often have I read resumes that just talk about a group project or event that someone did but they never mention what they actually did. Sure it's great you were on a team that presented this case competition but so what. Were you the leader? Were you the moocher who did nothing? If you don't indicate anything, I have no idea which of the two you were.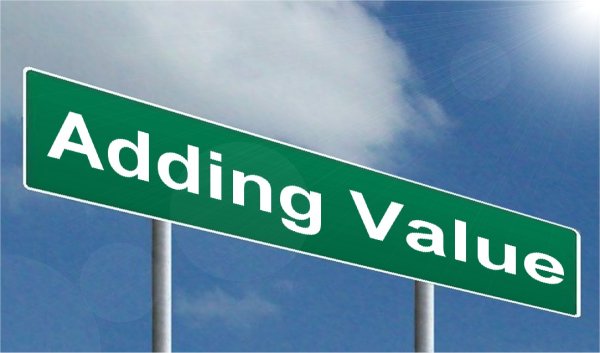 It is so important to show how did you add value, and how can you add value for this new company!
3. NUMBERS NUMBERS NUMBERS and details
Going along with what was your role, what was your impact on XYZ? Lets say you optimized a tool during your internship. What sounds more impressive?
I worked with a team to optimize XYZ business tool
OR
I worked with a team of 5 business and technical coworkers to reduce errors in XYZ business tool by 15%
Throwing numbers into anything gives interviewers a scale in their mind to visualize your impact. If you don't know how much you impacted something, do some ballpark estimates and you will be fine. Noone is going to question, "ARE YOU SURE YOU MADE A 15% DIFFERENCE?" Of course be smart and don't say something outlandish like "I SAVED THE COMPANY $5 MILLION."
4. Tailor your resume to the role (if you can)
Especially if you are in a pretty broad major like business, it's important to tailor your resume to the different roles you are applying for. For example, a business major in college can go many routes.
Marketing
Consulting
Finance
Product Management
Business Analyst
Data Scientist
… the list goes on
If you want to stand out then tailor your resume to reflect these different roles and the different skill sets used in these roles. For example, if you were trying to be a data scientist, I would consider putting some class projects on your resume if you utilized any advanced techniques like machine learning. If you were trying to go into marketing, have a link to your portfolio. If you want to do consulting have some case competitions on the resume.
I personally had two resumes. One for a more Business Analyst type role showcasing my analytical work and leadership experiences like with case competitions and club involvement. My more technical resume showcased my experiences with python, html, and css and this helped me apply to more technical roles like product management.
You might not be at this step yet, don't worry! If you can't do this, then you know that these are experiences you should work on getting, so you can tailor your resumes for different roles.
5. PROOFREAD PLEASE
I was mind boggled by how many people have sent me resumes with ridiculous mistakes.
Some text are in different font/sizes from copying and pasting from different resumes
You left part of the free template in the resume you printed
The resume doesn't fit on one page so a tiny portion is on the back side
Grammar/ Spelling Mistakes
Don't get me wrong, I've done most of these errors myself. If you don't catch these mistakes, send your resume to a trusted friend and have them review! I have no shame in admitting I emailed my Big in my business fraternity multiple times for resume help, AND I PROBABLY WILL CONTINUE TO #Bestfam.
The Biggest Interview Mistakes
1. Realize there are only a few behavioral interview questions you need to master
This is probably the one thing that took me years of interviewing to understand. When it comes to behavioral interviews there are literally only a few categories of questions being asked. So before you walk into the interview you better have an idea of how to answer these questions preferably with a story.
Leadership/Teamwork: Are you a leader or a follower? Have some stories of you leading a project or some stories of how you were an invaluable member of a team.
Conflict Resolution: How did you manage a conflict in your team? A super common question that ultimately boils down to, are you understanding and sociable enough to fix issues amongst people.
Adaptability: Shit went wrong. How did you fix it? This also goes along with, did you learn from your mistakes? Have a genuine story or two about when times went wrong.
Communication Skills: This isn't a straight up question but being able to show confidence in an interview shows ur communication skills. Are you mumbling or rambling on? Try filming yourself in a mock interview and judge yourself.
Motivation and Values: Your greatest success? What makes you want the job more than the 100 other candidates they will interview?
If you understand that questions on these issues are coming, it will make life much easier for you. The best way to answer these is using the STAR format (see below)
2. I hate to be that guy but just use the STAR format already
S- Situation: Explain the context of your story. You were in a group project doing xyz thing.
T- Task: What required you to do something? XYZ thing went wrong.
A- Action: So what did YOU do about it. One of the things people mess up is that they will just say the conflict was resolved by everyone working together. That doesn't tell me anything about you as a person. Did you personally do XYZ to solve the situation? Tell me or make it up if you are good at that.
R- Result: So after what YOU did, what happened. Was the project successful? Did the application you build have real world value? Wrap up the story and make it sound like you care about the result and next steps. This is especially important for questions that test your honesty IE what's your greatest weakness? Or tell me about a time you messed up?
If you have a well practiced 1-2 stories in STAR format for the question types above, you will be set for any question.
3. Know what you want!
So many students go into interviews having no idea what they are trying to do in the business. Granted, that is what a business major is. Even now I don't 100% know what I want to do in 20 years, BUT I know what i'm interested in now. Don't be the kid who wants to interview for finance because you watched wolf of wall street. Figure out what it is in finance that excites you and figure out where in finance excites you. Do you want to work in investment banking, wall street, research, etc etc.
If you don't know what you want, how is an interviewer going to know where to place you?
My best advice for this is, research yourself and talk to as many older/ more experienced people you can. Try to pinpoint what skillsets or roles you want to pursue after graduation. You don't need a 5-10 year plan, but just knowing a 1-2 year plan will make your job hunting so much easier. IE I knew I liked data analysis and digital marketing. As a result I took classes in these areas and I looked for roles/opportunities in these two areas, which ultimately allowed me to do both of these things at Capital One on the Search Marketing Team.
4. Study technical/case interview questions
I am not going to go into much depth here as this can easily be a whole blog post on its own, but case or technical interview questions are so important in landing a job. Anyone can bull shit their way through a behavioral interview. Memorize a few awesome stories and practice the deliver and you are good. The only place you can't easily bull shit is a solid math or technical challenge.
I've only had experience with case interviews which boil down to a test of ones problem solving and analytical skills. The most basic of cases will be something like this:
Basic Intro: You are a marketing manager of XYZ store. You want to improve XYZ business metric. What is your plan to succeed?
Mathematical Portion: Here are some numbers and statistics. Calculate how much XYZ you need to succeed.
Logical Reasoning: So now that you have a plan and numbers, what do you recommend XYZ store to do?
You can spend years practicing case interview questions and thus I recommend looking for online resources (IE any consulting firms website) or books like "Case in Point." Case in Point is a book I've used personally to help prepare and it comes with great frameworks to tackle case interview questions like a pro (it's lowkey regarded as a bible in the consulting community).
For technical people, many of my technical friends IE my roommate at Amazon AWS recommend "Cracking the Coding Interview."
5. PRACTICE PRACTICE PRACTICE
Interviews are literally tests. If you can study for your next big test, why can't you study for an interview? For behavioral interviews, the night before I will google top 50 interview questions and go through them. If I can, I always try to mock interview with a friend (especially for case interviews) to get real feedback on my responses/ communication skills (IE no umms).
Try Your Best and Don't Forget, It's a Numbers Game
Ultimately, I have no idea how your individual job search is going.
You might have a perfect resume and perfect interviewing skills but struggle in landing a job because the other guy had a slightly more perfect resume than you. If you've done the best you can in perfecting the resume and perfecting your interviewing, just keep at it. For every position open, there are thousands of hopeful candidates and thus luck does play a huge factor. Keep applying to as many places as you can and keep trying and hopefully it works out. During my sophomore year internship hunt, I think I applied to at least 100+ positions. I am ashamed to admit, I would literally google "Fortune 500 companies list "and go down the list applying to anything and everything that might be a business major role.
If you've tried your best and it doesn't work, then have no regrets. Maybe this industry wasn't for you. Maybe you should consider going back for a masters degree. There are so many opportunities out there and I am sure something will work out for you.